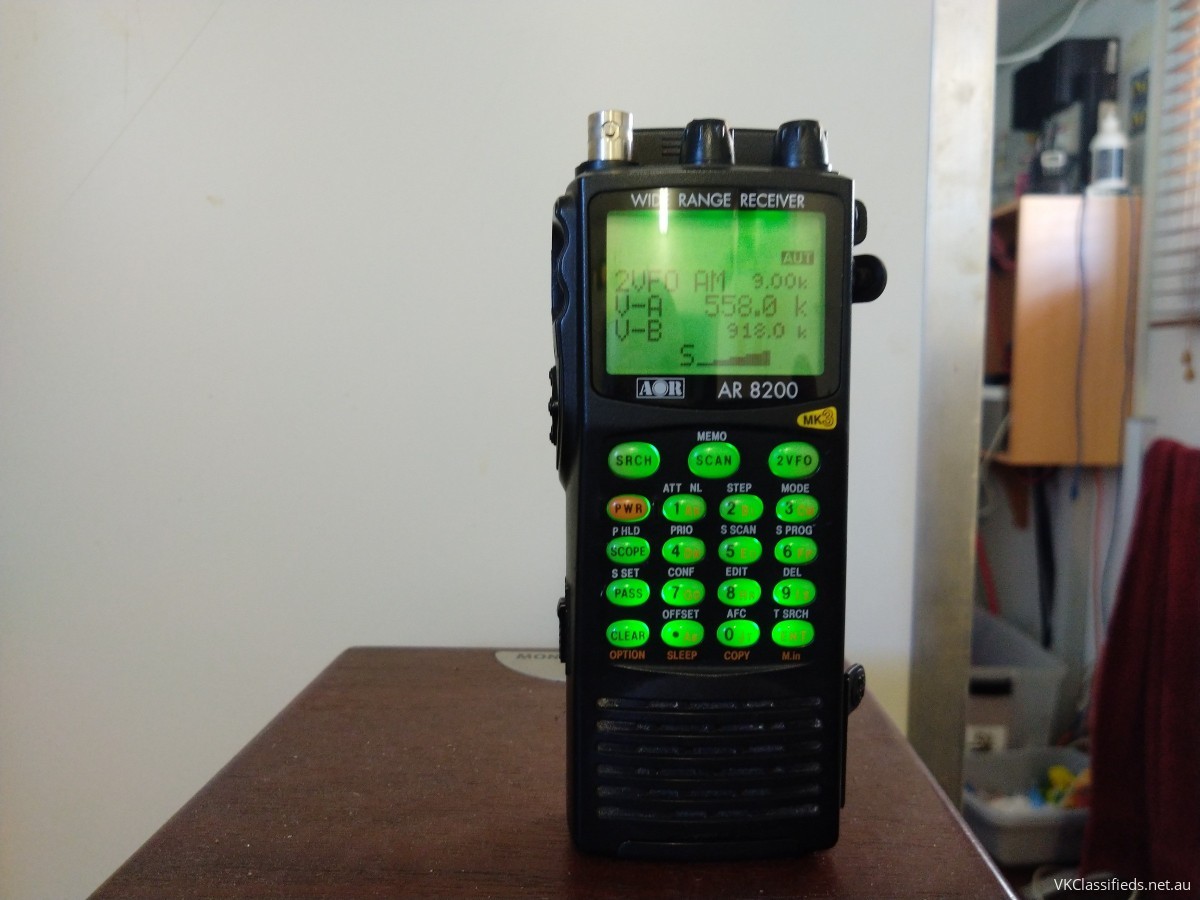 AOR 8200 Mk3 handheld wideband receiver / scanner.

530kHz to 3000 MHz.  (will go down to 100 KHz, but performance not guaranteed). 

AM (narrow / normal / wideband)
FM (narrow / normal / wideband)
SSB  upper / lower

I have had this unit since new,  and has been excellent.
In very good overall condition,  only used occasionally at the aerodrome to listen to light planes on the airband,
otherwise spent most of it's life on the bench and used occasionally for radio checks, casual listening etc.

Please see online for further details.
There is a LOT this unit can do, reading the manual is a necessity!

Original manual included, otherwise what is pictured.

Asking $475 or reasonable offers.
Paypal
Direct Deposit
Cheque
Cash