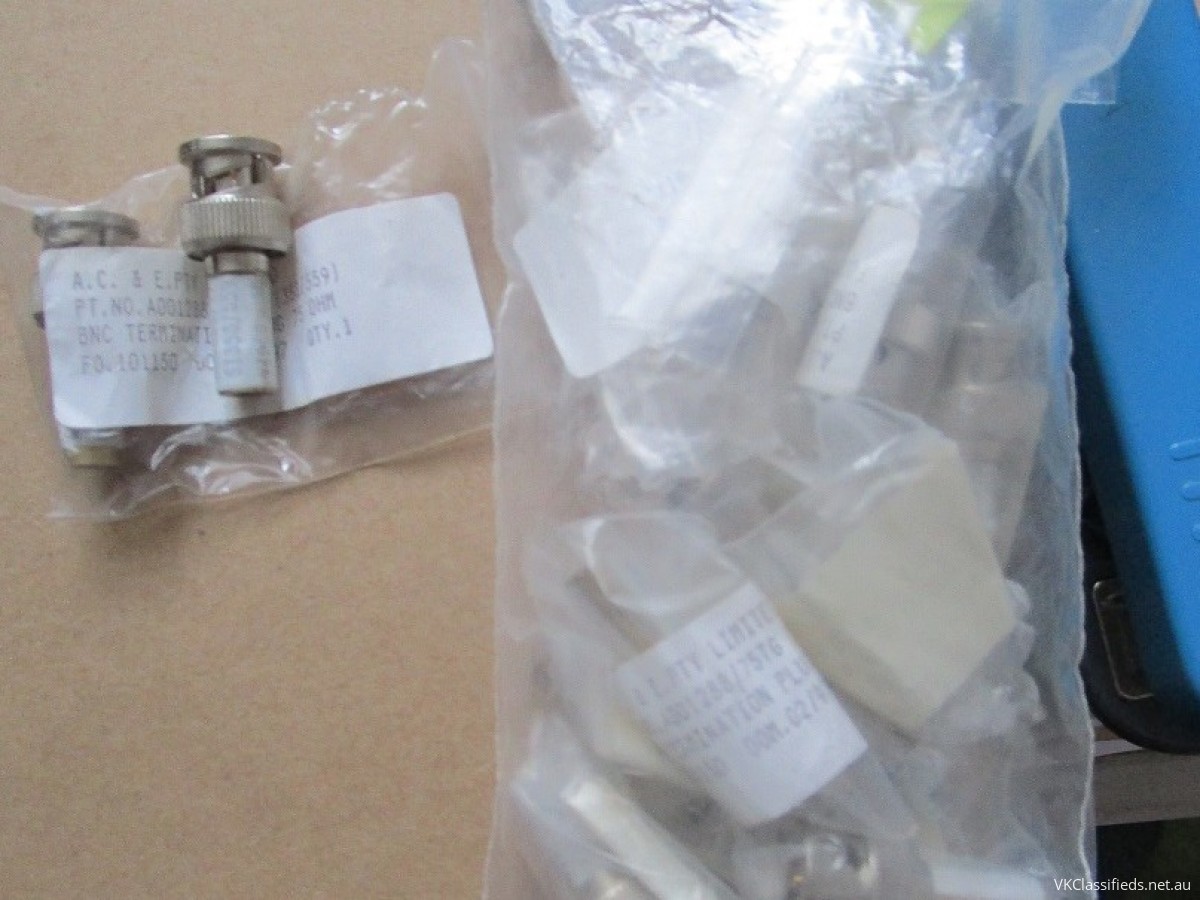 BNC plug 75 Ohm termination, brand new in unopened original bags, 10 off. Bid is for the 10. I think these are only good to about 150MHz.

Local pickup from near Camberwell Junction, VIC. Prepayment is OK or leave the money under the mat.

Postage and packing would be about $15 to anywhere in Australia including tracking.
Paypal
Direct Deposit
Cheque
Cash