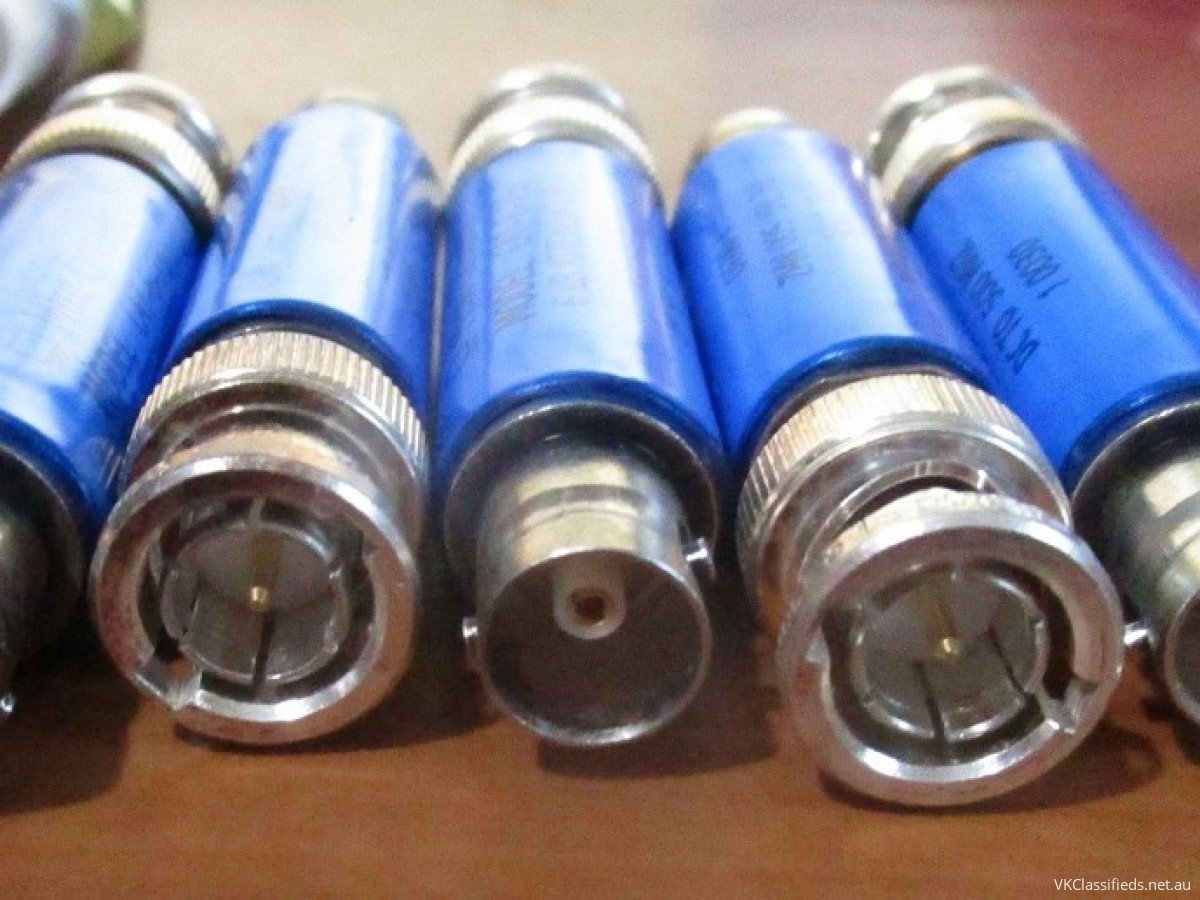 MiniCircuits CAT-6-75 BNC M-F 75 Ohm attenuator 5 off. Bid is for the 5. These are rated to 500MHz and really aren't much good compared to modern equivalents. I have included a plot of a modern one, the HAT-6-75+, to show this and also to confirm that the measurements in a 75Ohm system seem valid. These are NOS and have not been used except that I have checked them to make sure they behave correctly. I think I will add a sweep of how they behave in a 50Ohm system later. Maybe. This listing is for the CAT-6-75 units only, the HAT-6-75+ is NOT included. 

Local pickup from near Camberwell Junction, VIC. Prepayment is OK or leave the money under the mat.

Postage and packing would be about $15 to anywhere in Australia including tracking. Most likely these could go as a large letter without tracking for about $6 but I have yet to confirm that. 
Paypal
Direct Deposit
Cheque
Cash