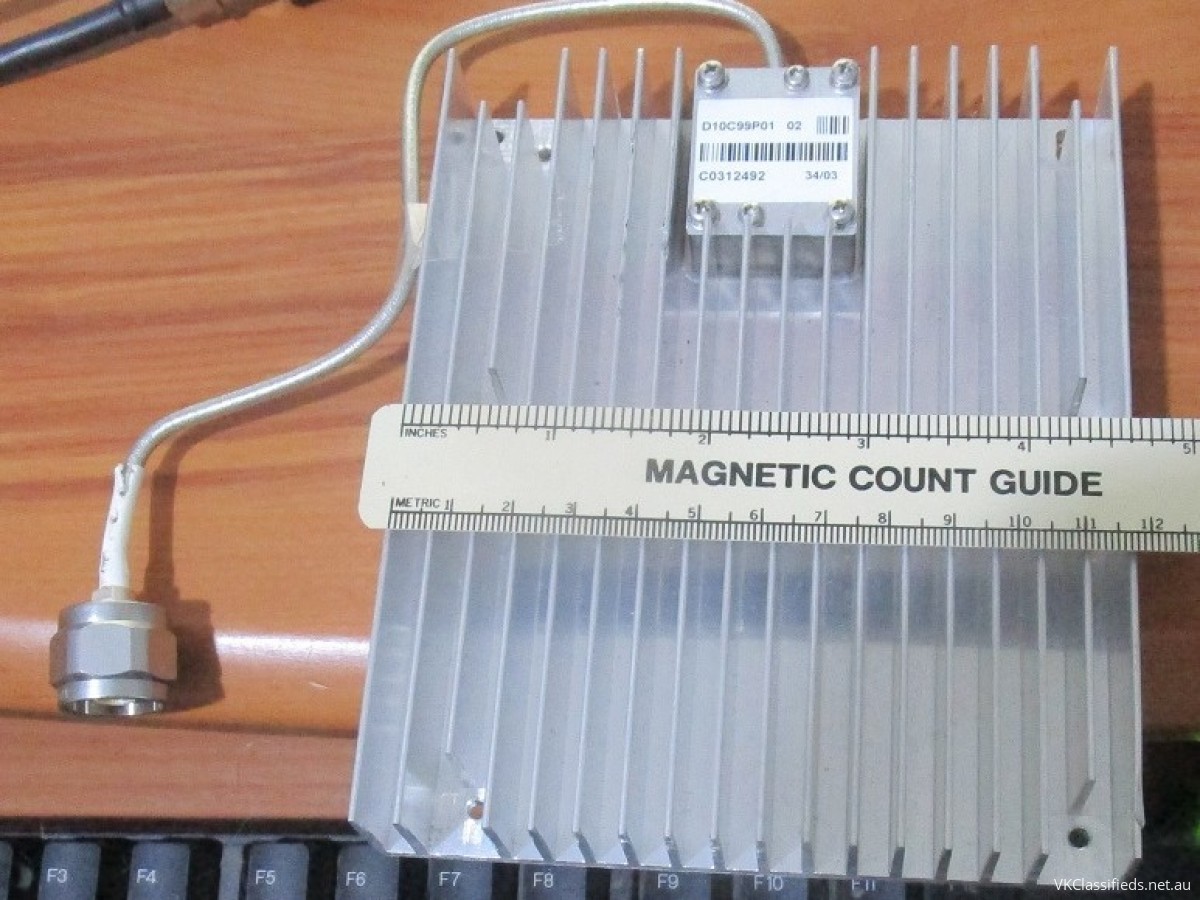 Power termination on heatsink, 125W, 2GHz, working. Specification is a RL of 19dB to 2GHz. Ruler not included.

Rough measurement gives:

40dB RL to 630MHz.
30dB RL to 1.6GHz.
20dB RL to 2.08GHz.
16dB RL at 2.4GHz.

Local pickup from near Camberwell Junction, VIC. Prepayment is OK or leave the money under the mat.

Postage and packing would be about $15 to anywhere in Australia including tracking.
 
Paypal
Direct Deposit
Cheque
Cash