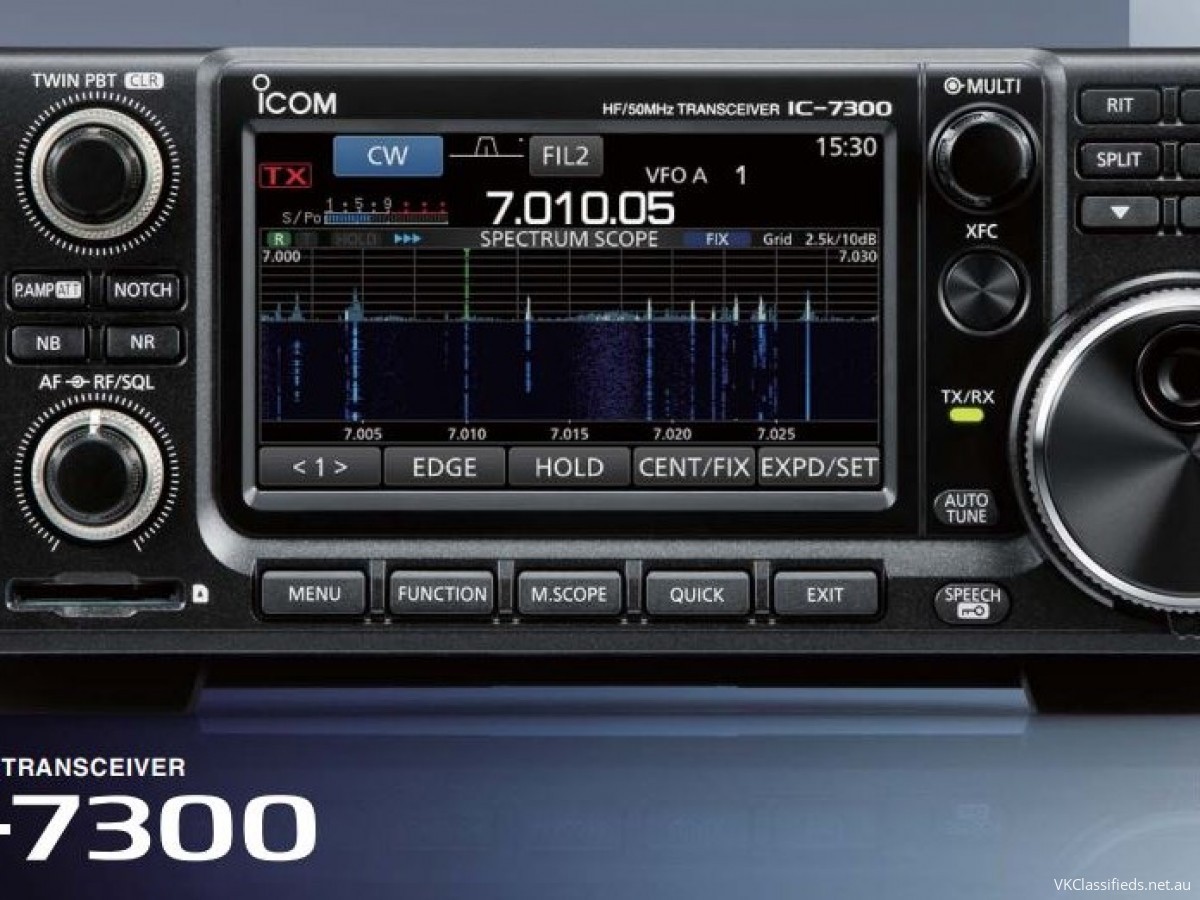 DX

ing
is an authorised ICOM Australia dealer. We stock amateur radio, marine, avionics and CB transceivers and receivers, as well as ICOM accessories. Located in the heart of Sydney CBD.  
Nothing beats a brand new radio, covered by 5 years manufacturer's warranty!  
IC-7300 is one of the most popular HF+6m 100W transceivers in the entire range.
The current RRP is $1,800 however we are happy to offer this radio for just $1,595. Factory sealed box. Microphone, power cable and fuses included!  
Pickup from our shop is preferred, however we ship Australia wide.   
Currently, we are running a trade promotion, giving a way a brand new IC-9700. 
Check out our website for more detail.
73 and happy DXing.
Nick VK2DX
http://DXing.com.au
Everything in original box
Condition of Item - Commercial
New
Paypal
Direct Deposit
Cheque
Cash