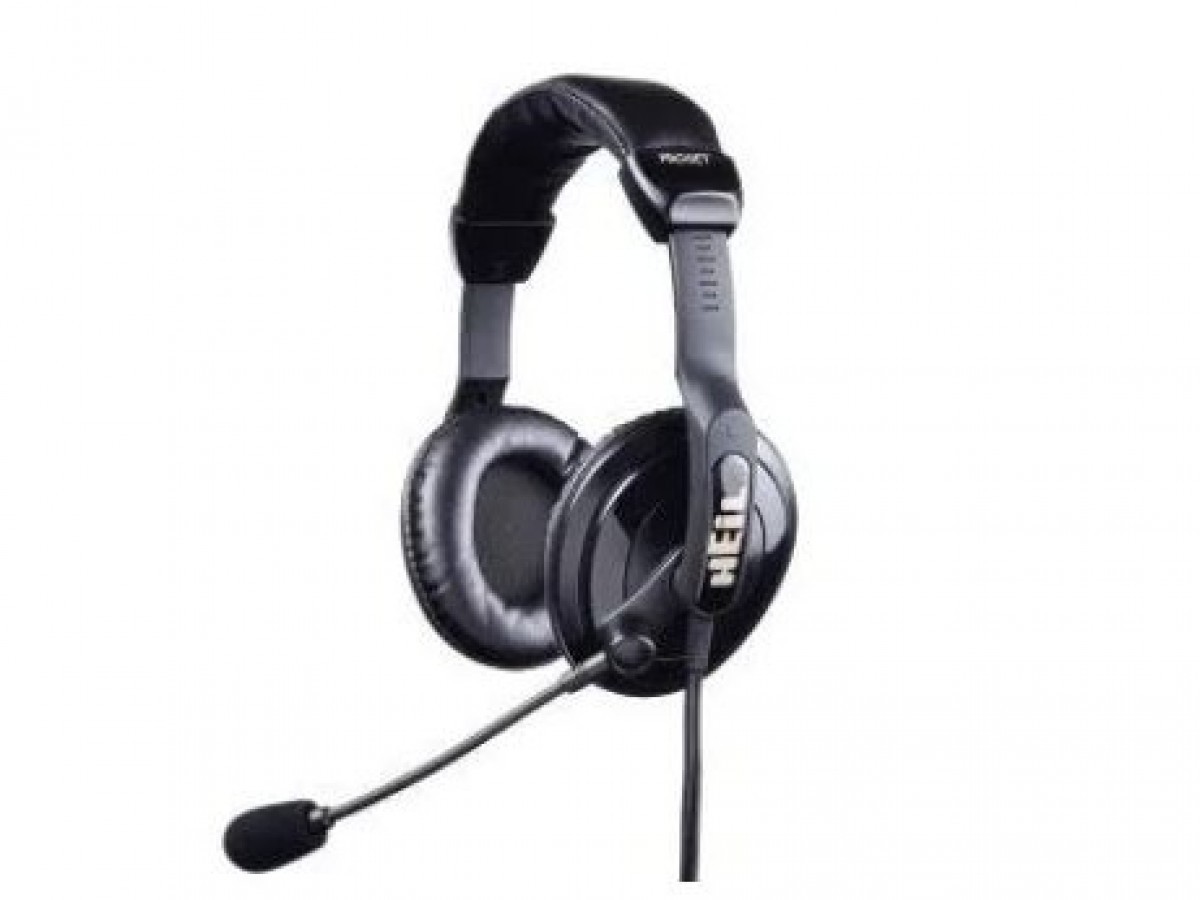 Heil Pro Set – our best selling headset.
Sound like a REAL DXer!
$329
 The Heil Pro Set is designed to meet the exacting standards of world-class Contest and DX operators. The Pro Set is available in two models: Pro Set 6 ( Kenwood, Yaesu…) and Pro Set iC (ICOM radios only) . Both are lightweight, versatile headsets designed for comfort, durability, and, performance. The earpieces are full-sized, with heavily-padded cushions for operator comfort during long operating stints. The ear pad covers are removable for washing, and replacement pads are also available. The Pro Set features Heil Sound's exclusive phase reversal technology, which allows the user to "move" the incoming signal by engaging the phase-reversal switch; this creates a unique spatial widening sound that can, in some situations, significantly improve copy in a tough DX pile-up.
The speakers in the Pro Set series are 200-Ohm nominal devices, with a -3 dB point at 8000 Hz. This combination reduces hiss found in receiver audio stages. These speakers exhibit medium sensitivity but are easily driven by most rigs by turning the AF Gain control up to about 2 o'clock.
Each Pro Set is equipped with a windscreen for the microphone. The windscreen does not affect the frequency response of the microphone, and it is highly effective in minimizing breath blasts while you're speaking.  
PLEASE SPECIFY YOUR RADIO so we can offer you a suitable adaptor.
Adoptors are sold separately, $55.    
DXing is an authorised  Australia HEIL Sound dealer. We stock a full range of Heil headsets. Located in the heart of Sydney CBD.
https://www.dxing.com.au/heil.html  
Pickup from our shop is preferred, however we ship Australia wide.   
Currently, we are running a trade promotion, giving a way a brand new IC-9700. Draw: December 14, 2023.
To  subscribe to DXing newsletter go to  
http://eepurl.com/iyCZyM
73 and happy DXing.
Nick VK2DX
http://DXing.com.au
Paypal
Direct Deposit
Cheque
Cash
Condition of Item - Commercial
New