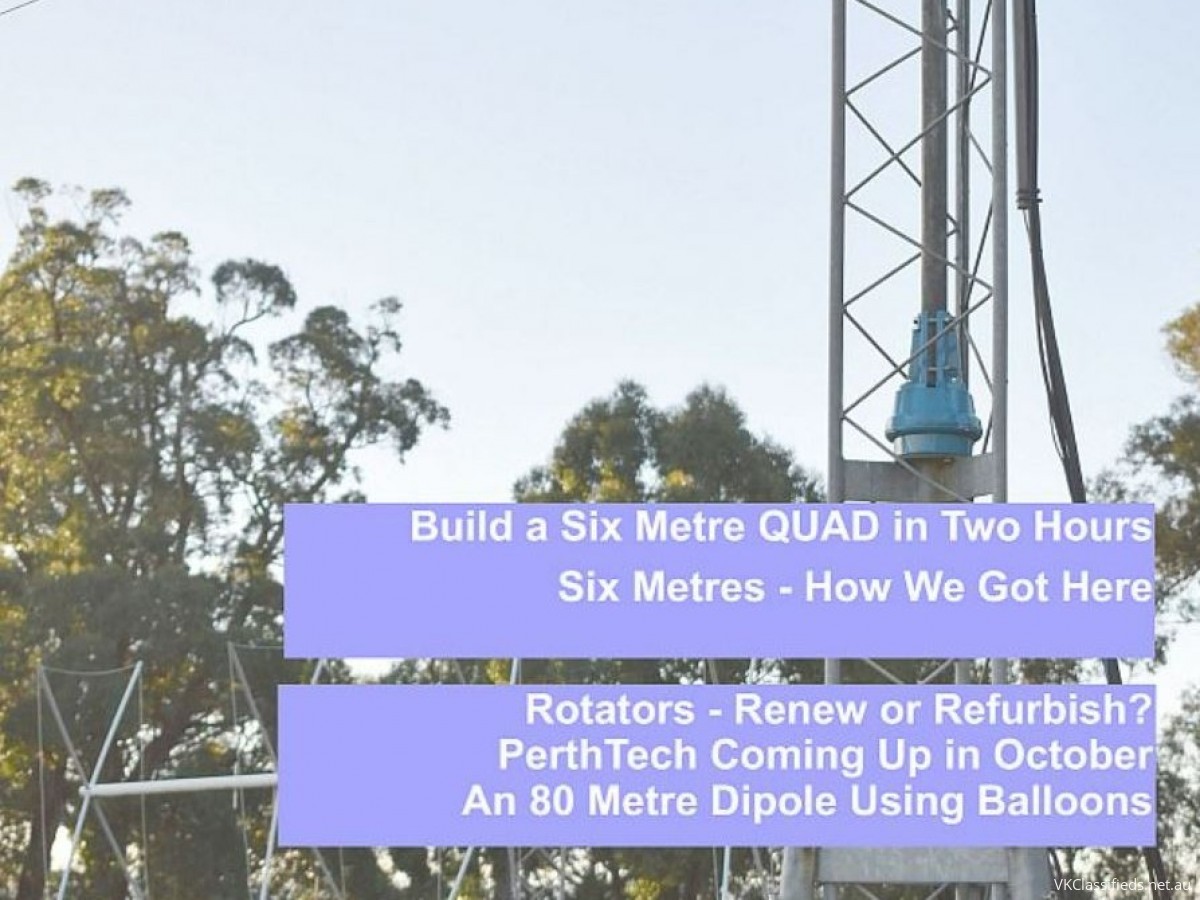 QTC, RASA's quarterly magazine, is now available to read online or download as a PDF.
The Read-it-online version is at
http://www.qtcmag.com/
You can download the PDF version at
https://vkradioamateurs.org/home/qtc-magazine/
Things You Need to Read We comment on the ACMA's recently released series of announcements and consultations about Amateur Radio Licensing, Exams and Assessors, in readiness for the transition to class licensing commencing in 2024 RASA has looked at and discussed the ACMA documents, and intends to make a submission to the regulator in time for the 26th of September deadline. In the meantime, in this month's QTC we have provided a commentary on the most prominent issues, and we invite the Amateur Radio Community to provide feedback for us to consider, or if you feel so inclined, you can make your own submission to the ACMA via their online form, or by snail mail. Much of what is being proposed with regard to the class license is fairly straightforward, and we've commented where needed. Some sections are quite vague, and we will be seeking clarification and elimination of ambiguities. A big bone of contention that we must sit up and take notice of is the regulator's reluctance to consider granting higher transmitter power, and instead they appear to be going down the road of encouraging the use of Scientific Licenses. RASA will listen to and consider contributions or comments from you while we are compiling our responses to the ACMA.
Although the ACMA issues have taken a lot of space this month, we're still able to offer you a huge assortment of content for your education and entertainment. These include a six metre Quad antenna project, a rotator rebuild, and using balloons to create a yagi for 80 and 160 metres.